WATCH: 'Game of Thrones' Season 8 Teaser Trailer
"Every battle, every betrayal, every alliance, every risk, every fight, every sacrifice, every oath, every death… is all #ForTheThrone…" — that's the message fans are getting in a new teaser trailer for Game of Thrones Season 8, with the countdown to the final eight episodes officially on! Here are the details…
WATCH: Game of Thrones Season 8 teaser trailer
Winter is coming… for the last time. HBO has finally confirmed that Game of Thrones Season 8 will return in April 2019, with a new teaser trailer for the eighth and final series just released. Unfortunately, it's only a mash-up of footage from previous seasons, but it's enough to get diehard fans fired up for what's coming.
What do we know about the Game of Thrones prequel?
If you thought the GoT saga was coming to a close, get ready to dive back in time because a prequel titled The Long Night is already in the works. Set 10,000 years before the current events in Game of Thrones, the prequel may shed light on the origin stories of our favorite dueling families.
Here's the official HBO synopsis of The Long Night prequel series:
"The series chronicles the world's descent from the golden Age of Heroes into its darkest hour. And only one thing is for sure: From the horrifying secrets of Westeros' history to the true origin of the white walkers, the mysteries of the East, to the Starks of legend… it's not the story we think we know."
HBO has confirmed that no prequel will air until a year after the GoT series finale. That means the soonest we can expect the prequel series will be in 2020. Ready for your new obsession?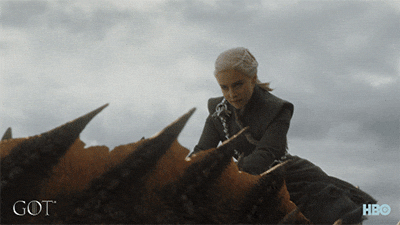 READ MORE: 5 Real Places From 'Game of Thrones' You Can Actually Visit