3 Makeup Looks That are Super Trending Right Now
Magnetic metallic lips, a glittery eye glow and a haute holographic finish… beauty is all about these futuristic trends right now! From diamond highlighters to real chocolate eyeshadow palettes, one look at any Sephora beauty stand and you'll find all these on-trend products taking over the shelves. Here are some of our favourite trending looks and beauty buys right now…
1. Glitter eyes… get the look!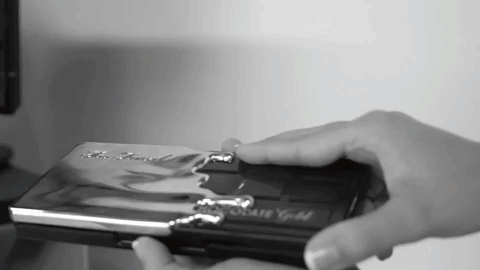 We all want a little sparkle in our eyes! Whether it's a colourful brush stroke here or a glittery eyeliner flick there, this is what we call #GlitterGoals!
How to achieve this magnetic look:
Before anything, prime and prep the eyelids with an eyeshadow primer.
Next step is the eyeshadow. We love using Too Faced's Chocolate Gold Eyeshadow Palette (especially the shade 'Livin Lavish') in the outer corner & crease area.
Using the same eyeshadow palette, apply the shade 'Old Money' all over the lid area.
Last but not least, perfect the sparkle with the Urban Decay Heavy Metal Glitter Eyeliner all over the lids ('Midnight Cowboy' is super hot right now!)
Brush tip:
2. Metallic lips… get the look!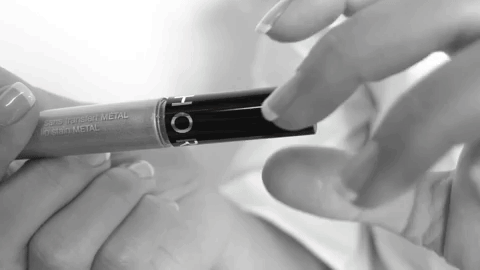 Out with the glossy lip finish and in with the metallic matte! Whether you prefer bright and vibrant or dark and mysterious, these two quick steps will show you what metallic perfection looks like.
How to achieve this magnetic look:
Use the YSL Tatouage Couture 102 lip stain in 'Iron Pink Spirit' shade to mattify the lips.
Next step – create a long-lasting metallic effect with the Sephora Collection Cream Lip Stain Metallic Lipstick (we're loving the 'Pink Lollipop 109' shade!)
3. Holographic cheeks… get the look!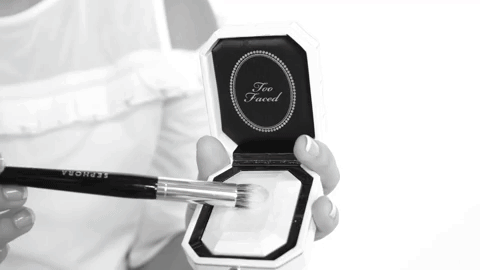 What's a futuristic look without a holographic glow? Creating three-dimensional effects may look challenging, but we've recently come across a couple of Sephora products that highlight and perfect in just a few simple strokes.
How to achieve this magnetic look:
Follow your usual skin prep routine using your favourite foundation and setting powder.
Next, it's time to highlight! We love using the Too Faced Diamond Highlighter on our cheekbones and nose bridge.
For a more dramatic holographic glow, the Becca Shimmering Skin Perfector Pressed (Prismatic Amethyst shade) is great. Simply apply it on the cupid's bow (the dip just above your upper lip) and above the brows.
Brush tip:
We love these magnetic looks so much that we had to recreate them ourselves. Check out our latest video which shows you a simplified way to create these three looks along with a selection of our fave makeup picks.
For more magnetic beauty inspiration, must-have makeup buys and quick tips & tricks, check out Sephora's magnetic range. Alternatively, visit your nearest Sephora store for all the latest beauty trends.
---
Sponsored content