If you love a good comedy with a lot of heart, then consider Instant Family as the feel-good film of the season… and laughs are guaranteed! The film opens in UAE cinemas on Thursday, November 29. Here's why you'll love it…
Instant Family drops in cinemas next weekend
Starring Mark Wahlberg and Rose Byrne, the film is about a couple who decide to adopt three children and must hilariously try to learn the ropes of instant parenthood. A generous mix of comedy and drama, it's a family film not to miss! Here are 5 reasons why it should be on everyone's watchlist…
1. It's packed with hilarious moments
Bringing together Mark Wahlberg (Ted) and Rose Byrne (Bridesmaids) is pure comedy gold. Both actors know how to play up the laughs to a younger generation of movie lovers, and there's something so hilarious about watching them navigate into parenthood… in an instant!
2. It's gotten amazing reviews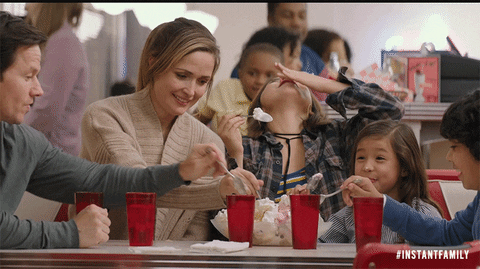 Last we checked on film review site Rotten Tomatoes, Instant Family is riding high with an 87% approval score with audiences — that's a huge vote of confidence from filmgoers! Even the critics are giving the movie kudos for its heart-warming message about what it means to be a family. Maybe don't forget the tissues when you head to the cinema?!
3. It delivers an important message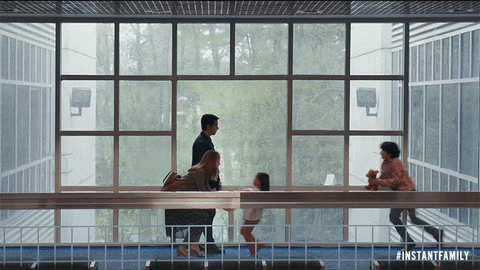 Instant Family dives into the world of adoption in a way that feels real and authentic. The film highlights the highs and lows of parenthood… and all the things you can't prepare for. By the end of the movie, don't be surprised if you're calling your own family to tell them how much they mean to you.
4. It's based on a true story
The film is inspired by the real-life adoption journey of writer and director Sean Anders, who wanted to bring his story to the big screen. After Anders and his wife decided to become foster parents to three siblings, he knew he had to make a movie about the experience — one that injected humor to the situation and left you leaving the cinema with a full heart.
5. Did we mention it's really funny?!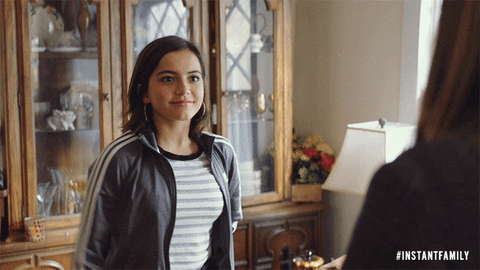 Mark Wahlberg and Rose Byrne are at the top of their games in Instant Family, and that translates to sooo many laughs! It's the perfect family movie to tug at your heartstrings and remind you of how crazy, chaotic and hilarious families can be — when people are brought together by love.
Instant Family is out in UAE cinemas on Thursday, November 29… don't miss it!
---
Sponsored content