Hold the Door! A Game of Thrones Star is Coming to Dubai
Here's your chance to (possibly) hug it out with Hodor from Game of Thrones. Actor Kristian Nairn of GoT fame is set to make an appearance at this year's Middle East Film and Comic Con. Here are the details…
Game of Thrones star at Comic Con Dubai
The Middle East Film and Comic Con is back from April 5-7 at Dubai World Trade Centre, and it's got some exciting events lined up.
Top of our list is the chance to meet actor Kristian Nairn, aka Hodor from GoT, as he performs a special DJ set on Saturday, April 7. (Yup, Hodor is a progressive house DJ.)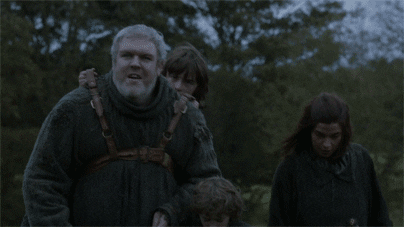 Alongside cosplay competitions, workshops and entertainment, Comic Con will also feature stars from Stranger Things, Infinity War, Thor: Ragnarok, Doctor Who, Power Rangers, Star Trek, Dredd, as well as artists behind titles like Wonder Woman, Wolverine, Suicide Squad, Street Fighter, Spider-Man and The Incredible Hulk.
Tickets:
A one-day pass to Middle East Film and Comic Con costs AED 110, available from Virgin Megastores.