13 Netflix Memes That Perfectly Sum Up Life in the UAE
We just heard that du is offering up 6 months of Netflix, so there's only one way to celebrate… with memes! When we're not Friday brunching or mentally preparing for summer — we're kicking back on the sofa watching Netflix.
From Narcos to Stranger Things, we've taken your favorite Netflix shows and created 13 memes inspired by life in the UAE — they're quirky, funny, and hilariously accurate. How many can you relate to?!
1.
2.

3.
4.
5.
6.
7.
8.
9.
10.
11.
12.
13.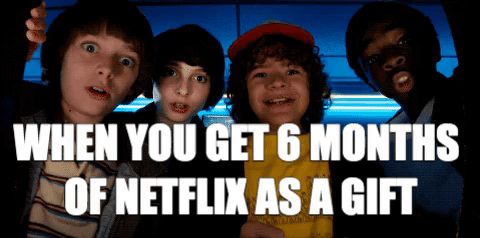 Top Netflix picks:
You can watch Stranger Things, Narcos, and La Casa de Papel right now on Netflix!
du has teamed up with Netflix to offer you a 6-month subscription to the streaming service when you sign up to a new Postpaid or Data SIM plan (Terms & Conditions apply). Perfect for all you Netflix junkies!
---
Sponsored content